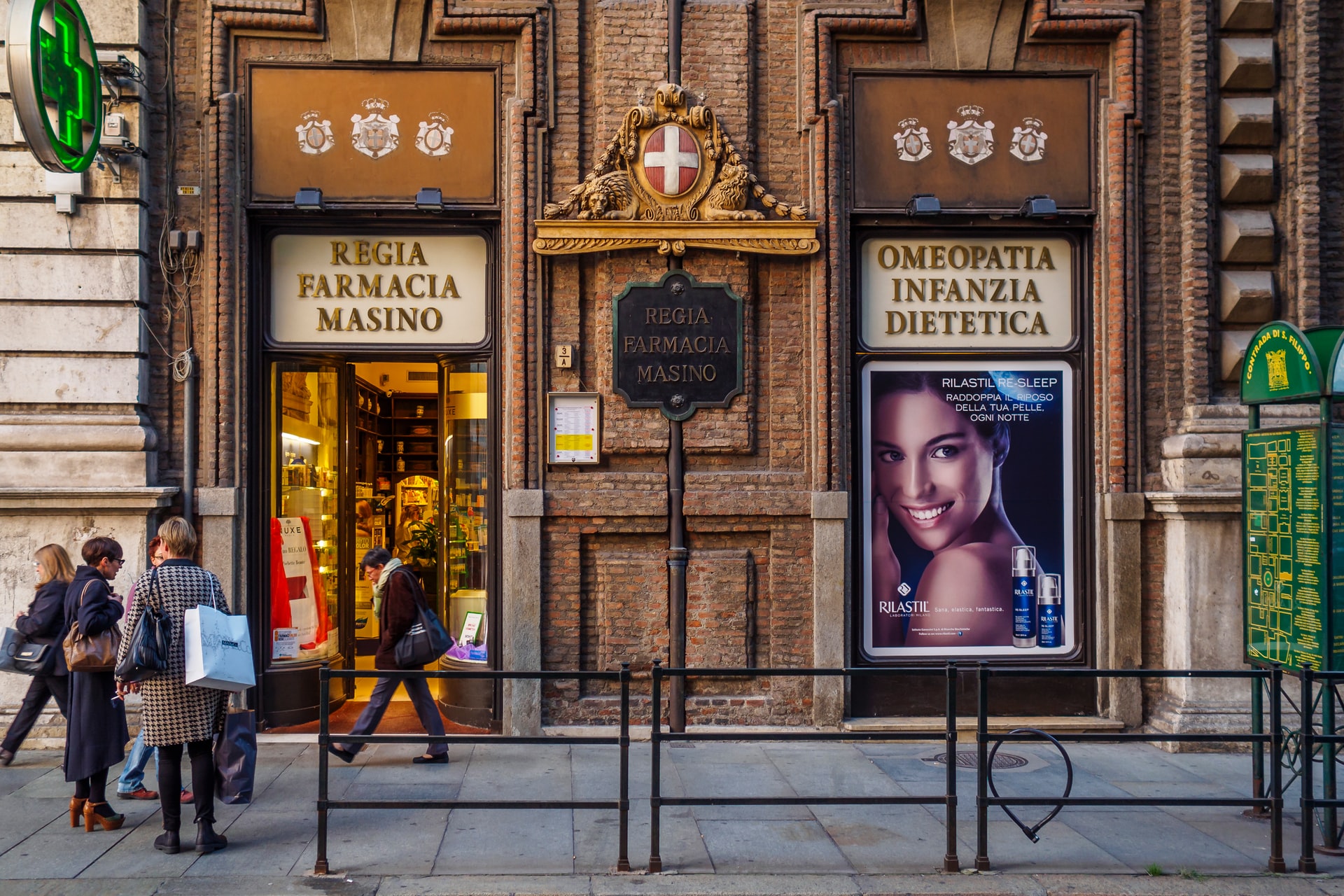 31 Jan

LED displays: investment benefits for pharmacies

The pharmaceutical sector, due to the global contingency, has increased its demands and also the number of branches in each area. Therefore, differentiation between pharmacy chains is essential. For a few years now, LED technology has been used in different sectors to display digital advertising and relevant information for customers. Currently, the perception of your pharmacy brand can be reinforced thanks to digital signage. Meet with us the advantages of this investment.

Why in LEDs? Traditional signage, in addition to requiring constant updates, requires human intervention to bring relevant information to customers. In the case of LED screens, interactive content can be presented and updated through a Digital Signage service, hosted on a central server and managed from any device connected to the Internet.
INDOOR and OUTDOOR displays
LED screens come in so many different sizes and shapes that they can fit both indoor and outdoor locations. The LED modules project such a brightness that they can be seen from long distances and at any time of the day. Its strategic location means that passers-by are impacted by your brand's messages and enter the branch. On the other hand, once inside, customers will be better informed and will feel a significant reduction in waiting times thanks to digital signage. The value of your products and services will be enhanced by being projected on your LED screens.
The investment in LED screens for pharmacies translates into technological innovation and visual appeal for customers. Through them, information related to the institution, the products and services offered, opening and closing hours, current promotions and other relevant content for pharmacy users are projected. All forms of communication are valid, the important thing is to create unique and useful experiences.
Products: Pharmacies not only sell medicines, but also beauty products, cosmetics, personal hygiene and even food. That is why you can use LED screens to show them to everyone who enters your branch and considerably reduce the doubts of your customers about your products.
Services: In some pharmaceutical branches, in addition to selling products, services such as medical consultations, injections, clinical tests and even cash withdrawals are offered. All this can also be reflected on your LED screens, so that customers have an overview of the benefits of your institution.
Multiplicity of contents: The contents may vary and address informative, public good, entertainment or advertising themes. In addition, with personalized management from the Internet, you will not only be able to update them regularly, but also project them in all your branches with the same time intervals.
The types of screens will not be a problem. At RPG we design and manufacture LED screens adapted to your space and your needs. Among our useful communication supports for the pharmaceutical sector are flat LEDs, K-Posts, videowalls, flexible LEDs and LED precious metals. However, you can consult all our screens on our website and contact us to quote with us.
Quality: The information that your public will obtain from your LED screens will appear in high resolution and brightness, with quality, dynamism, immediacy and utility. In this way, shopping experiences are better guided and, therefore, better remembered.
Installation: LED screens are very easy to transport and install. In addition, from RPG we send you the screens with all your content reflected on it and ready for operation. LED technology does not require much maintenance either, so it is much more comfortable to integrate into the facade of your branch or strategic spaces inside the pharmacy.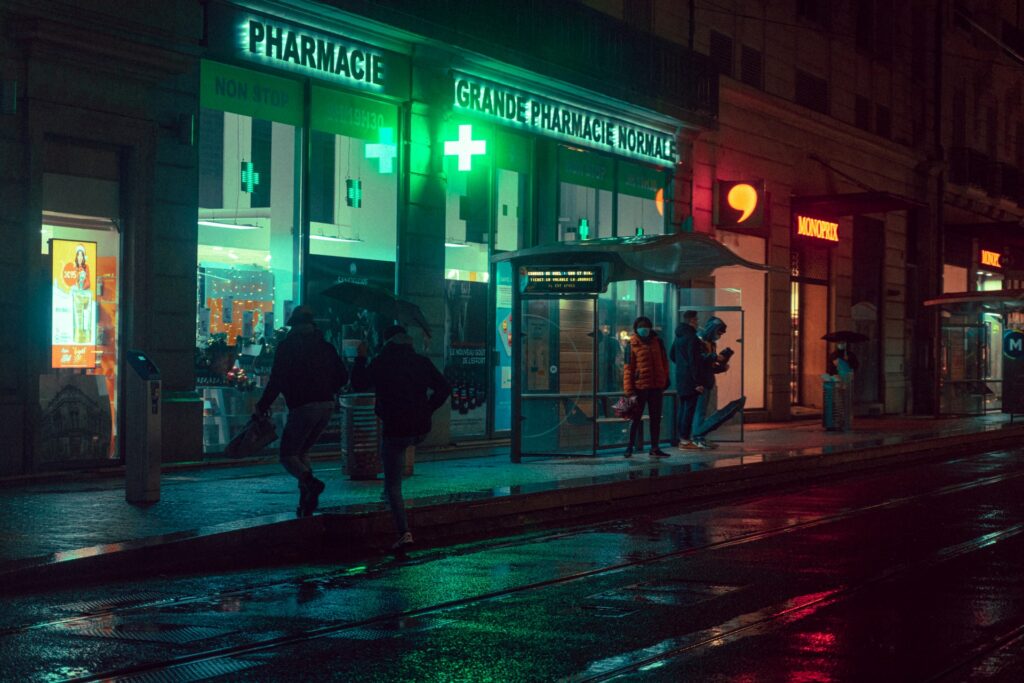 Digital advertising in pharmacies arrives to impact customers, generate traffic to your branch, communicate at all times and drive purchases. It is definitely an excellent, simple and practical way to differentiate yourself among your peers and in your area of ​​location, arousing their curiosity for such innovative pharmaceutical branches.
LED screens contain fresh, updated, attractive and, of course, useful content for your audiences. Thinking specifically about your sector and your clients, you will be able to generate sensations never seen before, retain your clients and attract new ones. In this way, you will have versatile solutions for the communication of your brand and your pharmaceutical branch, gaining visibility for your business.