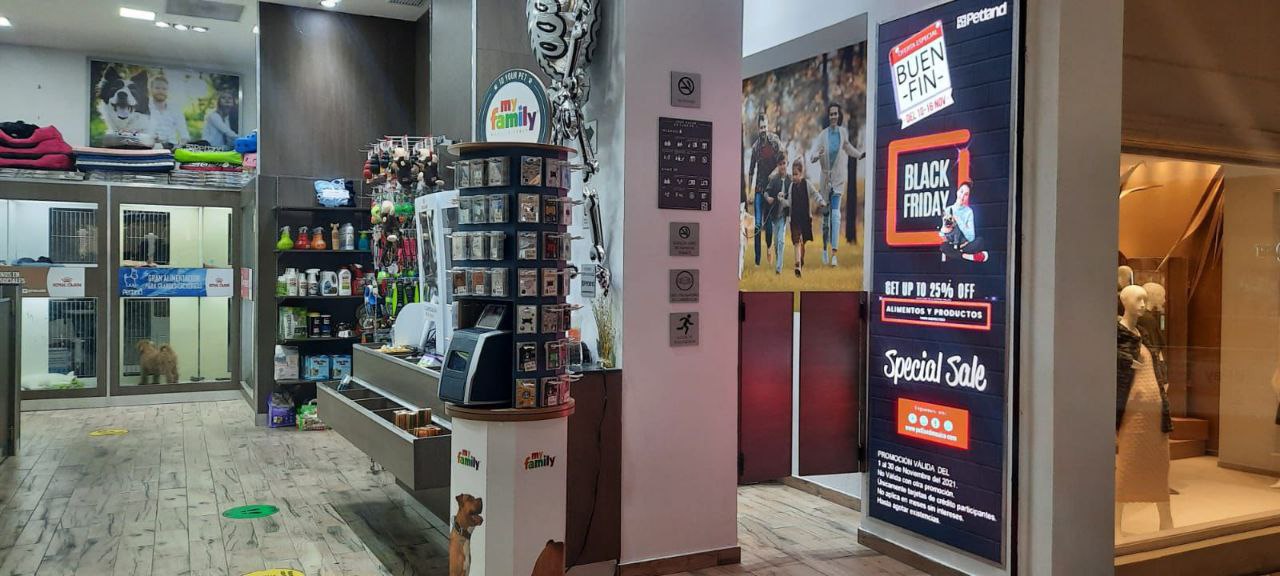 12 Nov

Screens that unite to a pet: RPG comes to Petland in Mexico

Petland is an American group of pet stores, represented in more than 150 locations. Mexico has seven privileged branches. The Mexican public, therefore, has cats, dogs, fish, birds and all kinds of pets that you can imagine.

For its part, RPG Technology, has come to its branch in Santa Fe to show all the benefits of acquiring an animal in Petland. The franchise now has an INDOOR Led screen on the wall, useful for presenting information and promotions through very attractive multimedia content.
What does the public want to know?
Before deciding on their perfect pet, Mexican customers seek to know where to buy or adopt their pet, what animals are available, and what benefits to get from Petland and not from another pet store.
With the Led screen installed, they will also be able to know the products they have available for pets, such as beds, toys, bags or food. In addition, advertisements about discounts, promotions valid for holidays, user reviews or images and videos of satisfied customers with their new pets can be placed.
What can we bring to Petland?
For the brand, this screen is expressed as part of their technological innovation, their concern for the quality of the ads and, therefore, how much they invest in the pets, products and services they offer.
Petland benefits include vaccinations, deworming, free sterilizations, trainings, and consultations. The attending public and everyone who passes in front of the store, is forced to stop before such new technology.
From RPG we take care of making Petland's dream come true, bringing the right pet to the right customer, but through the information available on our screens.
We are committed to the well-being of brands and their customers, bringing them only the best content available. And in Led technology!